Some Favourite Blogs
All The Blogs I Read
Knitting Links
Learn to Make it
Wednesday, January 31, 2007
Does this make me almost famous?
My step brother is starring in the movie "Classified" that was filmed in Toronto.
I'm not sure what it's about, but I'm sure we'll get the lowdown when he is home in February. He wasn't home for Christmas due to filming...


My step brother is the bald one, 3rd from the left.

I found him!!

Labels: Family
posted by Northern Mom @ 8:24 p.m.

Tuesday, January 30, 2007
Post Number 100
How about 100 things about me for my 100

th

post?

1. I've been 29 10 times
2. My birthday is in March
3. I'm a Pisces
4. My best friend for part of

high school

was a guy
5. I played flute in the

high school

band
6. I quit the band in grade 11
7. I joined again in Grade 12
8. Which got me a trip to Expo '86 in Vancouver
9. It rained almost the entire 6 days
10. I love thunderstorms
11. My mother is doesn't
12. I am the oldest of all my siblings
13. I have 2 step sisters and 2 step brothers, one of each per side
14. I've been married twice
15. So have both my parents
16. My brother is a cancer survivor
17. I'm very thankful
18. I sold 5 inch stiletto's on eB

ay

to a guy for almost $100.00US
19. I bought them as a joke and didn't think they'd sell
20. I hate being cold
21. I have an electric blanket and have used it in June
22. I used to be athletic
23. I'd like to get back in shape (someday)
24. My high score for bowling, 319 (5 pin)
25. That was in 2000
26. 297 is the closest I have come since
27. I carry a 190 average
28. I switched

high schools

for Grade 12
29. We moved, so I had no choice
30. I don't have many friends from

high school


31. I was a Martini Virgin until Montreal in 2005
32. I have some dear friends to thank for that
33. I wouldn't trade them for the world
34. I hate mornings
35. I love sleeping
36. I have a Pacemaker
37. This is my 2

nd

one
38. They aren't just for old people
39. I suffer Depression
40. I was diagnosed in my early 20's
41. Looking back it was there when I was a teen too
42. I once had a 9 day Migraine
43. I don't get them as often anymore
44. I don't get them as severe either
45. I learned to swim in Lake

Mindemoya


46. I went to camp and had to keep up with the other kids
47. I never got passed the 3rd level of swimming lessons.
48. I couldn't "

drownproof

"
49. I hate water on my face
50. Even in the shower
51. I prefer a tub bath
52. I smoke
53. I am going to quit
54. Just not sure when
55. I hate that I smoke
56. It's my only bad habit
57. I'm a terrible liar
58. I love Pajama's
59. I had to make myself stop buying them
60. I could wear a different pair each night for almost 3 weeks
61. My sister is almost 7 years younger than me
62. My sister has become one of my best friends
63. We used to fight a lot
64. We used to fight via snail mail
65. I don't remember the last time we

fought


66. It must have been a long time ago
67. I love to watch Curling on TV
68. I've never tried it
69. I love to watch golf on TV
70. I have tried it
71. I bought right handed golf clubs
72. I played for 3 years with those clubs
73. I am a left handed golfer
74. I sold my clubs on eBay
75. So I could buy left handed clubs
76. I found out that I was left handed playing street hockey with the kids
77. Switching hands hasn't improved my game
78. I can write some basic HTML
79. I used to make all my own templates for eBay
80.Then Jo came along and I had less time
81. I forget some days that I didn't give birth to her
82. People say she looks like me
83. I don't correct them anymore
84. 'Cause she really does
85. I have to register her for school in 2 weeks
86. It's breaking my heart
87. Time flies too fast
88. I want a Canon Rebel

XTI


89. I have an

AE

1
90. The lenses are

compatible


91. I used to shoot at least a roll of film per week
92. I'd be broke if not for digital
93. I'll get one, eventually
94. I hate that Hubby has been

night shift

for the last month
95. There is still another month to go
96. I love having the whole bed to myself
97. I sleep much better
98. Did I mention I love to sleep
99. This is much harder than I thought it would be
100. I'm glad I'm done, it was too much like work
posted by Northern Mom @ 9:39 p.m.

A Meme......
4 things meme....
From "I hope to soon meet" Chrissy

Four places I have worked:
1. Blockbuster
2. Burger King
3. Furniture Store
4. Carpet Store

Four movies I would watch over and over:
1. Top Gun(back when Cruise was cool)
2. Terms of Endearment
3. ET(this one is NOT by choice)
4. Something to Talk About

Four of my favorite TV shows:
1. ER
2. Dog the Bounty Hunter
3. Survivor
4. The Y&R

Four places I have been on vacation:
1. Nova Scotia
2. Mexico
3. Pennsylvania
4. Manitoulin Island

Four of my favorite foods:
1. Quesadillas
2. Baked Spaghetti
3. Spinach Dip at Kelsey's
4. East Side's Salad

Four things I like to do in my spare time:
1. Knit
2. Watch Television
3. Keep up Online
4. Shop

Four people I tag (tag as many as you like, it's okay)

1. Frecklegirl
2. Silver Creek Mom
3. Beach Mama
4. Twinmom

Labels: Memes
posted by Northern Mom @ 9:16 p.m.

Monday, January 22, 2007
Feeding the Deer 2007
Sorry about the sun, there just wasn't anywhere else I could go to get a shot without freaking the deer too much! Jo had a great time and I hope she remembers this forever, I know I will. The pics below should be working now too! Technical glitches....



posted by Northern Mom @ 8:57 p.m.

Sunday, January 21, 2007
Where else?
posted by Northern Mom @ 9:56 p.m.

Sunday, January 14, 2007
The Best Place on Earth

This is the house my mother grew up in! This is also the house that my grandfather grew up in. He actually helped build it. It is just west of Ottawa on the outskirts of Calabogie. It's quiet and peaceful and there is nothing better than curling up on the veranda in the summer with a book and just realxing. There is no cable, no computer and the phone is still on a party line. We are heading there this weekend for a quick visit. I don't think we'll go far on this visit, this will be a relax weekend with my grandparents. I'll be sure to take a winter shot if there is any snow.....I hope to get pictures of the deer (again) that come to feed every winter. Jo is looking forward to going and knows it's only 5 more sleeps until we leave. Let's hope the weather holds out and we can go!! I'll tell you all about it when we get home!
Oh ya.... Jo is going to French Immersion with the Public School Board. I talked it over with Hubby and he agrees as well!
posted by Northern Mom @ 9:54 p.m.

Wednesday, January 10, 2007
The School Debate
It will be soon that we have to register Jo for school. I'm still on the fence about what to do.

When we purchased our home there was a school right down the street. It was French Immersion and with the hopes of having children and walking them to school we arranged to pay our taxes to the Public Board. A few years later that school closed and we didn't ever change our taxes because it just wasn't an issue.

Fast forward a few more years and along came Jo. We have 3 schools here in the little town where we live. 2 belong to the Separate School Board(Catholic) and the other is Public. Jo would be bussed to any of the 3 for the first few years so that's not a concern.

Here's some of the dilemma;
Hubby is french and I am English
Hubby is Catholic and I am Protestant (Jo isn't baptised)
One of the Separate Schools is all French
The other 2 schools are French Immersion.
If we choose to put her in All French she cannot be refused based on religion.
If we choose to put her in All French she goes all day, every day from the beginning saving huge amounts in daycare costs and getting a French Education. She would be going to school with 3 other girls who live on the street.
The other 2 schools she would go full days, 2 days one week and 3 days the next week which still saves in daycare, but how do we get her into a routine and will she get the same quality of education? She would still be going to school with kids from our street.
She can also be bussed to a French Public School which is right across the street from where Hubby and I both work.

Now is the big one......Her birth siblings attend all French School(s). Her birth mom moves frequently and you never know what part of the city she will be in. 3 of her 4 birth siblings carry the same last name as ours. I have absolutely no desire to sit in the school explaining the situation to teachers and staff should they all end up in the same school. Her birth siblings are 13, 9, 5 and 2 so she would be in the same part of the school as at least 2 of them. I think my biggest fear is her being in school with any of the other 4 kids. I don't want her hearing from one of them who her birth family is. My mom knows a teacher's aid who worked at one of the schools that the kids went to and the 2

nd

one told everyone that he had 3 sisters and 2 brothers. They asked the oldest one and he explained the situation. I don't want Jo having to deal with that until she is older and ready to understand.

My french is terrible and I know that I will learn right along with her, but homework scares me if it is all in french and with the crazy hours that hubby works it could make things difficult. In Northern Ontario there is a large french population and I would love for Jo to have the best start in life so that any opportunities that may arise in her future she is prepared for. Does that make sense?

Another thing is that when she gets notes, report cards or has recitals they will all be in french should she go to an all french school. I want to be able to understand her Mother's Day Poem or her part in the Christmas Pageant.

I'm so confused and have no idea what to do.

Krazzy

K went through the french immersion program in the Public System and speaks french fluently as does my brother in law. The 2 girls across the street spoke no french until going to school and both are excelling in the french only school and only one of their parents speak french.

Hubby's family is predominately french and the only ones who don't speak the language are the ones who married into it. I wish I knew more, but french immersion didn't start until after I was already in school and 20 minutes a day just didn't cut it for me.



Je

parle

en

francais

un

petite

peux

,

mais

je

ne

comprends

pas

toute

le

temp. I know the basics and can count, do the alphabet but it's just so confusing with the feminine and masculine, the past, present and future....

Je

, tu,

il

,

elle

, nous,

vous

, ills

et

elles

has been ingrained in my mind, but what the hell do you put after it in a sentence. I need a car,

J'ai

besion

une

auto. I have needed a car,

J'ai

eu

besoin

une

auto. I'm going to need a car...that's as far as I get.

Twinmom

please correct me if any of that is wrong. The other thing is that most of what is spoken in Northern Ontario we refer to as Franglais. "

J'allez

a Canadian Tire

dans

mon

pick up

avec

mon

chum pour

looké

pour

les

chose to

fixé

l'auto

pour my

ol

' lady" According to

Sytran

it should be "

Je

vais

au

pneu

canadien

avec

mon

ami

pour

rechercher

des

choses

pour fixer la

voiture

de

mon

épouse

." Although Canadian Tire is Canadian Tire with no translation, only accents on different syllables.

I kid you not. I have heard worse than that and always give the guys at work a hard time about the kind of french us

english

people are learning with that kind of french being spoken about us. The installers at work are the worst. They scare me and hubby is right along with them.

Help....

J'ai

besoine

d'aidé
posted by Northern Mom @ 8:49 p.m.

IAAC Info once again....
This arrived in my email this afternoon and I am posting it with the permission of Bev Hanck who is the Executive Director of the Infertility Awareness Association of Canada.


"I felt you would all want to have a sneak preview of Jocelyn's comments with regard to the manning of the Agency. This message will go out in letter form to Tony Clements, Stephen Harper and the Glove and Mail.


LET'S MAKE SOME NOISE!!!


President's Message Spring 2007


If you were listening to the news a few days before Christmas, you will have heard that the federal government issued a press release announcing the members of a newly formed Assisted Human Reproduction (AHR) board. This agency's mandate is to write the regulations that will govern all aspects of reproductive medicine in the future. If you were listening very closely, you will have noticed that there is no one on that board who represents experts in fertility and even worse, no one who represents infertility patients and their families.


To say that I am disappointed in this development is an understatement. To say that I am angry with our present Government regarding this issue is also an understatement. I just don't understand how any agency involved in developing these long-awaited regulations for assisted reproduction could not include a broad representation encompassing scientists, ethicists, counselors, and patients. Surely all the players in this very complex scenario need to be at the table and all perspectives presented to ensure that all opportunities for both treatment and research are appropriately investigated and evaluated. The current makeup of the board is so narrow in outlook and conservative in nature that the regulations will probably be too restrictive and many couples seeking help will not get the treatment they require. My concern is that people with money will go to the US for treatment, and those without financial means will not be able access any treatment at all.


This is what I'd like to say to the Board, and to the current government, if they'd let me. "Couples are seeking help TO HAVE A BABY. That is all that they want: a baby. Please don't say at what cost. Please don't tell me reproductive medicine exploits women. Are you aware that fertility clinics across Canada have already recognized the need for standardization of their industry, and have developed a very strict and complete set of standards for licensing? Licensed clinics are able and willing to describe all available treatment options, known side effects, success rates, and all the costs, financial, physical, and emotional. They provide all the necessary information to allow patients to make an informed decision."


With its current slate of appointed members, the new AHR agency has a political and philosophical bias. As patients, you will have a faceless bureaucracy telling you what treatments you can and cannot have based on a narrow set of regulations developed by a board that doesn't include a broad spectrum of fertility specialists, and that doesn't necessarily discuss or protect your best interests or understand that you may want to evaluate the options for yourself. I find it offensive when a government tells me what is good for me and what is not good for me especially when it involves something as personal and fundamental as having a child.


We need to tell the federal government and their lopsided agency that we will only support a board that includes representatives from all the communities involved: physicians, nurses, ethicists, counselors, and patients. We must ensure that the Assisted Human Reproductive agency develops enlightened, intelligent, and compassionate regulations that reflect all our values. Canadians deserve nothing less.




Beverly Hanck
Executive Director
Infertility Awareness Association of Canada (IAAC)
2100 Marlowe Ave., Suite 317
Montreal, QC H4A 3L5
Tel. 514-484-2891
Toll free: 1-800-263-2929
Fax. 514-484-0454
www.iaac.ca "

Labels: Infertility, IVF
posted by Northern Mom @ 7:24 p.m.

Tuesday, January 09, 2007
Cut and Paste for Tonight
I planted some bird seed. A bird came up. Now I don't know what to feed it.


I had amnesia once -- or twice.


I went to San Francisco. I found someone's heart. Now what?


All I ask is a chance to prove that money can't make me happy.


If the world was a logical place, men would be the ones who ride horses sidesaddle.


What is a "free" gift? Aren't all gifts free?


They told me I was gullible... and I believed them.


Teach a child to be polite and courteous in the home and, when he grows up, he'll never be able to merge his car onto the freeway.


Two can live as cheaply as one, for half as long.


Experience is the thing you have left when everything else is gone.


One nice thing about egotists: they don't talk about other people.


A flashlight is a case for holding dead batteries.


My weight is perfect for my height -- which varies.


I used to be indecisive. Now I'm not so sure.


The cost of living hasn't affected its popularity.


How can there be self-help "groups"?


If swimming is so good for your figure, how do you explain whales?


Show me a man with both feet firmly on the ground, and I'll show you a man who can't get his pants off.


Is it my imagination, or do Buffalo wings taste like chicken?
posted by Northern Mom @ 9:57 p.m.

Monday, January 08, 2007
Update...as promised
1am December 25th, 2006
12 short hours later...


Our holidays were great! It was quiet and busy all at the same time, but it a comfortable kind of way. We had company for the weekend and then had a bunch of Hubby's family over on Sunday night for a huge dinner and night of fun for all. By 10 just about everyone was gone and the house was tidied with everyone's help. Jo was sound asleep and I still had gifts to wrap.....I put Hubby and one of his brothers to bed at 2 and was actually awake just before Jo at a reasonable 8am on Christmas morning. Every year just gets better and better and we learned this year that there was just too much for her. She was actually tired of opening gifts at one point and was content to just play with what she had opened. Next year things will be scaled down some (remind me that I have said that...)
Hubby and I got new
cellphones
from Santa and of course a bunch of other goodies too! Did I mention the diamond earrings that were in my stocking?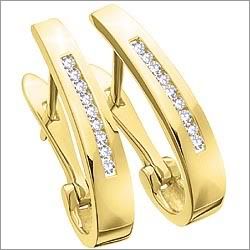 You have to look really closely to see the diamonds, but they are there!
We spent a very quiet day with just the 3 of us and all of us had naps. I napped longer than the other 2, but after running non stop for 2 weeks it was well deserved. We had a supper of left overs from Christmas Eve and just relaxed for the night.
I wanted to head out on Boxing Day early to get to the Island. I didn't get left here until noon. Hubby's sister in law is a Registered Massage Therapist and she
had
to do a follow up of the 90 minute massage that she had given me on Saturday. By the time we were done that and packed for the day I got left much later than I had wanted, but had a great time as it was. Jo and I spent a couple of hours in Little Current and then went down the road towards
Chrissy's
(I hopped of Highway 6 at Orr Road) and spent a few hours there with more friends and then back to Little Current for a late supper and we were crossing the bridge to come home by 9:45.
It was our plan at one point to go to camp for New Year's Eve as always, but Jo had a cold and we were both exhausted from 3 days of year end stuff at work that we decided to stay home. We had a last minute family night on New Year's Eve. I had asked for one of
these
for Christmas so it was Mexican night with my sister and her family, my brother and my mom and step dad popped in after my mom was done work. At midnight I was the only one awake, wished myself a Happy New Year and went to bed with a book. How exciting are we?
Krazzy K came to stay the week after New Year's to babysit Jo while Laurie jetted off to Jamaica to take her dad home. My thoughts have been with her and her family since she left. I can't imagine how difficult this trip must have been for her. Her dad was young, only 61. This week Jo is spending the days with her
Auntie
.

Things have been hectic around here. Hubby is changing all the carpet tiles at one of the call centers here in town and they don't want production interupted so he is working midnight to 8am. He will be doing this for the next 4 to 6 weeks or maybe longer. He is coming home in the morning and trying to get some sleep and then heads back to bed around 7 to be up by 11. This is hell with Jo. She doesn't understand that Daddy needs his sleep and because she has been spoiled by him at bedtime, I now have to be the one to lay down with her until she falls asleep. He has created a monster and if it weren't for the fact that I know he needs his sleep I'd let her fuss and cry on her own(like I do when he's not home, but that's a whole other topic).
I've gotten some much needed house work done. I spent Sunday in the bathroom organizing everything. You can't imagine how many bottles of shampoo you can hide on the shelves that only have a little bit left. Hairspray bottles multiply when they are empty. Elastics, barrettes, clips....you have no idea how much of this stuff we have. I shouldn't have to buy elastics for Jo's hair again until she heads to college. Today after work I cleaned the outside and top of my
fridge
. I soon have to start mucking the basement again too. It's time to purge and just get rid of some of the stuff that is piled in the closets. I have to get some bins and store some toys so that when Jo is bored I can rotate and give her "new" toys that she has forgotten about. Maybe I'll get that started this weekend.....one can hope.
I have been taking the time at work to check my blog roll and keep up with everyone, I just can't find the time to respond properly or even keep up on my own blog......
Oh ya and....Happy 42nd Birthday to Hubby this past Saturday!
posted by Northern Mom @ 9:38 p.m.

Sunday, January 07, 2007
I'll be back

posted by Northern Mom @ 3:04 p.m.

About Me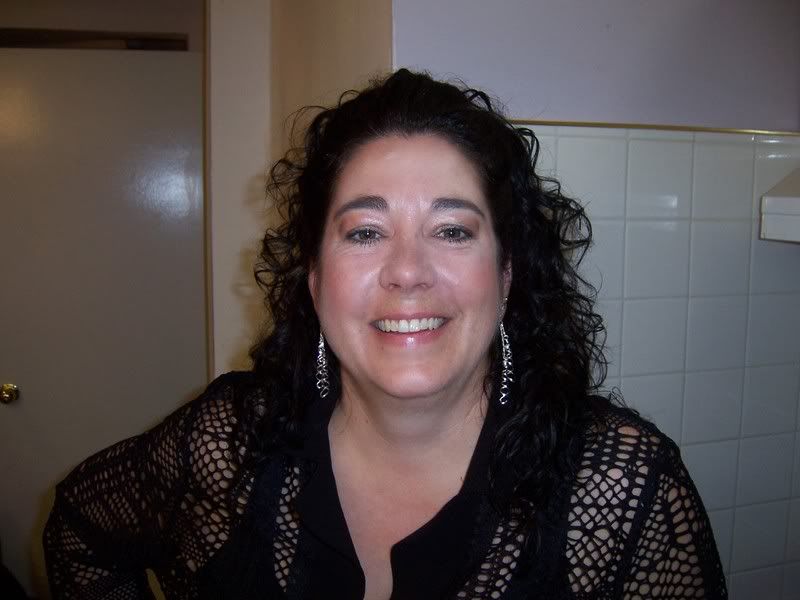 Name: Northern Mom
Home: Northern Ontario, Canada
About Me: There isn't too much to tell. I'm Mommy to Jo, wife to Hubby. I'm the oldest of 3 siblings and 4 step siblings, Auntie to a whole bunch of kids and Great Auntie to a few as well! I'm back to working 9-5 with no weekends or nights so keeping up with everything is a challenge!
See my complete profile
Previous Post
Archives
Links
Template by