Some Favourite Blogs
All The Blogs I Read
Knitting Links
Learn to Make it
Thursday, December 28, 2006
The Routine
Do our nails...


Mommy is still exhausted from all the excitement over the last week. We have opted to stay home for New Years as opposed to going to camp as always. With no snow there won't be much for the kids to do and with the little bit of ice that we have I'll be a nervous wreck if Jo is outisde at all. Hopefully this weekend I'll have a few minutes to share our Christmas!
One more day of work and then off for 3 days! Yahoo!!
posted by Northern Mom @ 8:37 p.m.

Sunday, December 24, 2006
Christmas Greetings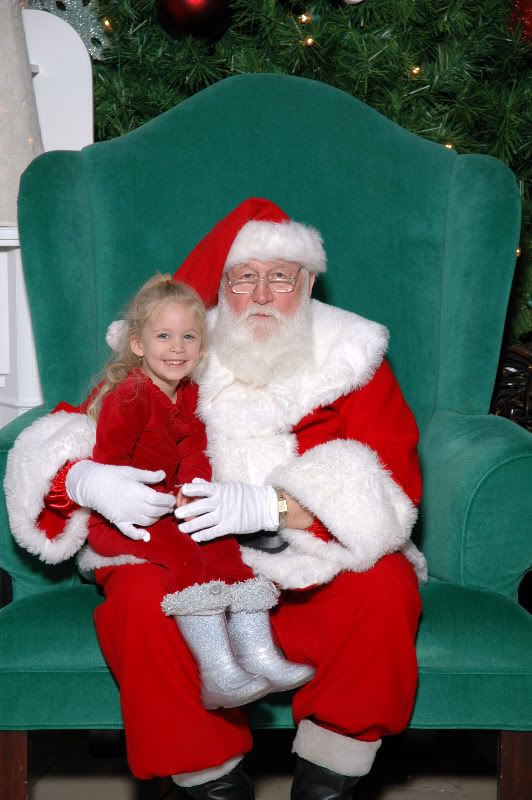 From our home to yours....

Merry Christmas!

May your holidays be filled with family, warmth and love.

Barb, Hubby and Jo!
posted by Northern Mom @ 9:10 a.m.

Monday, December 18, 2006
Some IAAC Info
Since my schedule this week is out the door...I have Jo's cold and am on my way to bed, here is a cut and paste kinda post!
I'll try and get back here before Christmas..maybe!



To try and raise some awareness The Infertility Awareness Association of Canada is trying a few things. Here is some of the info that I've gotten via email

"I applied to the Federal Government to establish a National Infertility Awareness Week; it will be the first full week following mother's day and this year coming year that will be May 20 – 26, 2007. It is Spring, a time for renewal and new life. The government will not get formal approval before August or September so they are in agreement to our calling it the CANADIAN Infertility Awareness week this year and then National in future years."

Another tidbit

"Pomegranates, a longstanding symbol of fertility, serve as a strong analogy to those suffering through infertility. Though each pomegranate skin is unique in colour and texture, the seeds inside are remarkably similar from fruit to fruit. Though our diagnosis is unique—endometriosis, low sperm count, luteal phase defect, or causes unknown—the emotions, those seeds on the inside, are the same from person to person. Infertility creates frustration, anger, depression, guilt, and loneliness. Compounding these emotions is the shame that drives people suffering from infertility to retreat into silence.In addition, the seeds represent the multitude of ways one can build their family: natural conception, treatments, adoption, third-party reproduction, or even choosing to live child-free.
The pomegranate ribbon/band holds a two-fold purpose: to identify and create community between those experiencing infertility as well as create a starting point for a conversation. Women pregnant through A.R.T., families created through adoption, or couples trying to conceive during infertility can wear the thread, identifying themselves to others in this silent community. At the same time, the string serves as a gateway to conversations about infertility when people inquire about its purpose. These conversations are imperative if we are ever to remove the social stigma attached to infertility.Tie on the thread because you're not alone. Wear to make aware.

Perhaps we can create our own infertility ribbon - obviously in the shade of pomegranate and we can all wear our ribbons that week to show our support for one another! If we can get a ribbon created (not sure how hard that would be?) all proceeds can go to IAAC. The other "hot item" these days is those wrist bands that support a cause ...if anyone dislikes the ribbon we could do a pomegranate coloured band. "

Labels: Infertility, IVF
posted by Northern Mom @ 10:15 p.m.

Catch Up Time!

We finally have the tree up, the decorations are done and the Christmas Cards are in the mail. I have 4 cookie sheets of peanut brittle cooling upstairs on the table and I have decided to take part of the evening to catch up!

The living room is as done as it's going to get. There are no bare studs, and all the drywall is up, but there is no tape or mud. The reno's have been shut down until next year. I love saying that at this time of year ;-)

Jo has a cold and I'm almost glad that it is this week and not next. She has the raspy almost sexy sounding voice happening and she really seams to enjoy it! She talked non stop tonight and laughed when her voice cracked. I'll have to get some video tomorrow if I have time. The year she was 15 months old at Christmas she had such an awful cold that we had to stay home for dinner and ended up having pork chops and perogies. Not the Traditional Christmas dinner......life with kids!

I still have shopping to do. I have a list and I think I'm ready. Little Miss Jo is getting far too much as usual. I will stay in town tomorrow after work and get the last of it done and then Wednesday I'll do the groceries, Thursday is gift wrap night, Friday is bowling, Saturday is Christmas at my dad's and Sunday we are hosting Christmas Eve for hubby's side. I think Monday we might just hang around home and enjoy the day. We should have plenty of leftovers from the night before. Hubby's brother is bringing the turkey that he picked out at a farm. It's 36 pounds. We might have to cut it in half to get it to fit in the oven. Tuesday Jo and I are off to Little Current to visit with some friends who are here for Christmas. I would love to take more than a day trip, but it's fiscal year end at work so there is no chance of taking a day off. The only way to get time off is to call in dead and have the certificate to prove it.
I wish I had time while on The Island to find Chrissy and wish her a Happy Brithday in person. Wander on over and wish her a Happy 31st birthday! Chrissy, drive careful to the airport on Tuesday. It's too bad that I'm working all day. You have to almost drive right by my house to get to the there.
We've had some sad news. Jo's sitter has lost her father. He passed away on Friday afternoon. He wasn't well and it was expected, jut not this soon. Jo will be going to my sister's on Wednesday which is the day of the funeral. Krazzy K will have Jo for most of the Christmas break so Laurie and her family can make the trek to Jamaica to honour her father's wishes and take him home. It's such a sad time for something like to happen..... He was only 61. In the last year she has lost 2 grandparents and now her dad. She was smiling today when I dropped Jo off. I was really surprised that she was ready to work already, but I suppose the kids will keep her busy enough.....Our thoughts are with her and her family.
I'm thinking about taking an extra long weekend in February and heading to Ottawa for Winterlude. I've never been and I think Jo would love it! We'll have to see what the rest of the winter brings. We still have green grass and I have snapdragons that are still growing in one of my flower beds. If we don't get some snow soon New Year's Eve at camp isn't going to be as fun as usual. No sliding, snow machines, skating on the lake or Jug Curling. Guess we'll just have to drink, eat and find other fun!
I'm off to see if I can crack the brittle upstairs and get it put away before Jo finds it. I'll package it up tomorrow night and take it to work for our cookie exchange and a few care packages too. I'll try and get here before Christmas, if only to Wish you all the Best of the Holiday Season!
posted by Northern Mom @ 9:42 p.m.

The Things You Find
We have found beer bottles (stubby ones at that) beer caps and we have dated some of the studs in the walls so the next folks who are crazy enough to renovate will at least have an idea of the era!
posted by Northern Mom @ 9:29 p.m.

Thursday, December 14, 2006
Green Christmas
The temperature rarely goes below freezing (32F) and the high for today is 5 Celcius (41F) There is hardly any snow left at all!

I've had no time to post. Still lots of stuff to get done before our company arrives on Decmeber 22nd!

The living room is as done as it's going to get. All the drywall is up and all the lights and plugs work! All we are doing now is putting the tree up and that's it.

Jo is having a sleep over at my dad's on Saturday night so hopefully I'll get a chance to catch up here and at home.

Until then.....



You Are a Traditional Christmas Tree

For a good Christmas, you don't have to re-invent the wheel.
You already have traditions, foods, and special things you bring out every year.
posted by Northern Mom @ 8:26 a.m.

Monday, December 04, 2006
The ABC Meme
Chrissy Tagged me and I have no energy for a real update....
Maybe tomorrow


The ABC meme...
A - Available/single? Married 11 years
B - Best Friend? Don't have a best friend..lots of good friends though
C- Cake or Pie? Either
D - Drink Of Choice? Water
E - Essential Item You Use Everyday? Toothpaste
F - Favorite Color? Moss Green
G - Gummy Bears Or Worms? Gummy Bears
H - Hometown? Sudbury
I - Indulgence? Ben and Jerry's
J - January Or February? February(closer to spring)
K - Kids & Their Names? One daughter, Jo
L - Life Is Incomplete Without? Jo
M - Marriage Date? June 30th 1995.
N - Number Of Siblings? 1 brother, 1 sister, 2 step brothers and 2 stepsisters
O - Oranges Or Apples? Oranges
P - Phobias/Fears? Not sure I have one...
Q - Favorite Quote? "Smile and Wave boys...Smile and Wave"(Madagascar Movie)
R - Reason to Smile - Jo asleep
S - Season? Spring
T - Tag Three or Four People?Silver Creek Mom, Dani, Andrea
U - Unknown Fact About Me? I used to be really shy
V - Vegetable you don't like? Brussel Sprouts
W - Worst Habit? Smokeing
X - X-rays You've Had? Teeth, Uterus, Head, Feet, Hip, Back
Y - Your Favorite Food? Anything my brother cooks
Z - Zodiac Sign? Pisces
posted by Northern Mom @ 8:12 p.m.

Bike Riding???

posted by Northern Mom @ 8:11 p.m.

About Me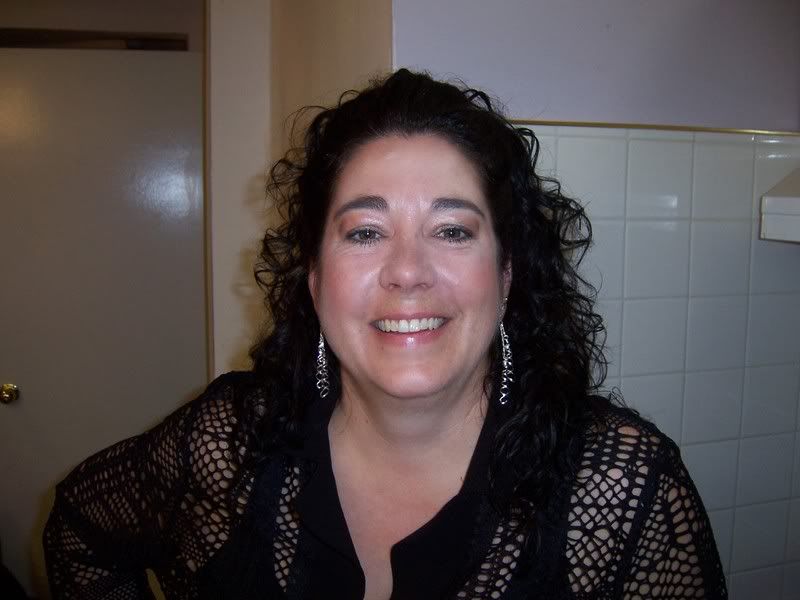 Name: Northern Mom
Home: Northern Ontario, Canada
About Me: There isn't too much to tell. I'm Mommy to Jo, wife to Hubby. I'm the oldest of 3 siblings and 4 step siblings, Auntie to a whole bunch of kids and Great Auntie to a few as well! I'm back to working 9-5 with no weekends or nights so keeping up with everything is a challenge!
See my complete profile
Previous Post
Archives
Links
Template by