Some Favourite Blogs
All The Blogs I Read
Knitting Links
Learn to Make it
Tuesday, May 08, 2007
It's been a long time...
Since I've really posted anything. The weather has been awesome and we've been spending a lot of time outside.

There isn't much to report on Baby O. She will have another Chemo treatment early next week and I have put together a few things for her and will send them down to her this weekend. A few little outfits, a bath tub toy and a book about the Doctor. I hope all goes well with the 2nd treatment. I'll update after the next round.

Jo and I have been spending lots of time at the Y. I pulled her from her swimming lessons and have been going at least twice a week to the pool there. She is doing really awesome. She now belly flopping, or as she calls it "diving" and floats with her face in the water kicking her feet. She is wearing water wings but the are almost too small for her. They are only good for 30 pounds and she weighs a little more than that. I think it's security for her and I'm not going to push her. There us a huge amount of activities that we can use and will probably try a few starting in September. I've been taking advantage our membership too. Last week I met with a trainer and he set me up with a routine, cardio and some weights. I did the cardio tonight. I'd like to know why my half hour lunch seems to fly by and then half an hour on the bike takes forever. I'm hoping to lose a few pounds...actually more than a few! It was tough, but I managed tonight and then spent about 20 minutes in the pool....floating... I really wanted to go and sit where the jets are but there was this guy who looked like he was picking at his feet....(I'd tell you what he really looked like he was doing...but....)so I stayed at the opposite end. I'll be going with Jo tomorrow night for family swim. I have to remember to leave a little bit earlier than tonight. The Sudbury Wolves are in the Memorial Cup Playoffs for the first time in 31 years and as I was driving downtown tonight I decided that I must be crazy to be downtown at all. The parking wasn't too bad, I only had to walk 3 blocks. I'd rather not do that with Jo tomorrow night. Maybe I'll get hubby to drop us off!

I'm off for the night I think, I'm fighting a cold and I want to go and curl up in my bed....if only I could call in sick...
posted by Northern Mom @ 9:57 p.m.

About Me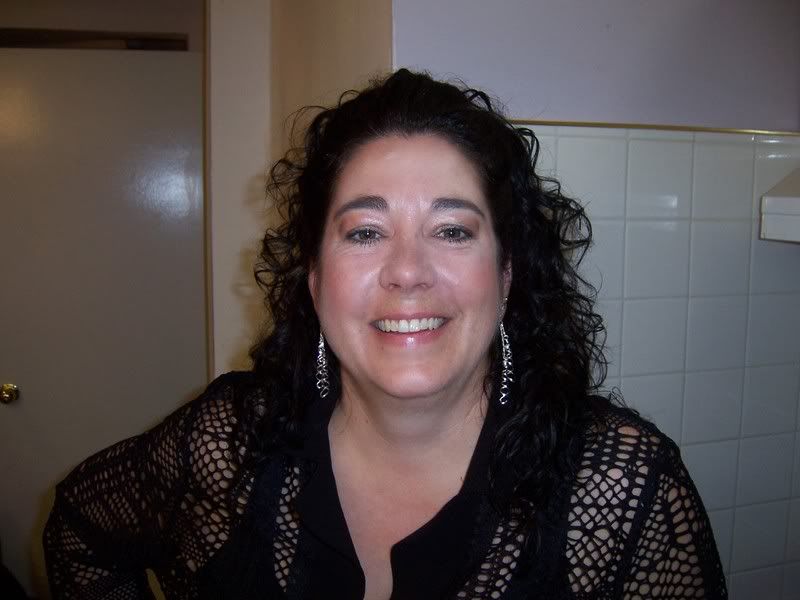 Name: Northern Mom
Home: Northern Ontario, Canada
About Me: There isn't too much to tell. I'm Mommy to Jo, wife to Hubby. I'm the oldest of 3 siblings and 4 step siblings, Auntie to a whole bunch of kids and Great Auntie to a few as well! I'm back to working 9-5 with no weekends or nights so keeping up with everything is a challenge!
See my complete profile
Previous Post
Archives
Links
Template by