Some Favourite Blogs
All The Blogs I Read
Knitting Links
Learn to Make it
Monday, November 06, 2006
Tagged....
Tagged by Christine over at Life on Manitoulin



First name? Barbara

Were you named after anyone? I think The Beach Boys were pretty popular around the time I was born

When did you last cry? Watching ER a couple of weeks after my surgery when Abby had her hysterectomy

Do you like your handwriting? Nope, even my boss has commented on how bad it is(and you should see his!)

What is your favorite lunchmeat? Black Forest Ham

If you were another person, would you be friends with you? I think so...Most days I like myself

Do you have a journal? No..see the handwriting question above

Do you still have your tonsils? Yes.

Would you bungee jump? I'm not sure....

What is your favorite cereal? Oatmeal either hot or the new Crisp style

Do you untie your shoes when you take them off? Most of my shoes don't have laces...but those that have them...Nope

Do you think you're strong? Depends on who is around...emotionally in front of people I can be pretty strong...Physically...If I have to be...

What is your favorite ice cream flavor? Ben and Jerry's anything

Shoe size? Anwhere between and 7 and 9

Red or pink? Red

What is your least favorite thing about yourself? I don't like that I still smoke

Who do you miss the most? My Paternal Grandmother, I'm told I'm just like her. She died almost 22 years ago

What color pants, shirt and shoes are you wearing? Blue Pants, striped shirt and no shoes

Do you want everyone to send this back to you? Sure

Last thing you ate? Spaghetti

What are you listening to right now? Hubby banging around upstairs painting Jo's room

If you were a crayon, what color would you be? Magenta..just 'cause I love the way it sounds

Favorite smell? Lilacs

Who was the last person you talked to on the phone? A contractor at work

The first thing you notice about people you are attracted to? Men....fore arms..

Do you like the person you stole this from? I would love to get to know her better! But I so far I like her!

Favorite drink? Used to be Pepsi, now I'm just a water girl

Favorite sport? To watch: Curling or Golf both are relaxing to doze in front of the TV watching

Eye color? brown

Hat size? Ummmm

Do you wear contacts? Nope

Favorite food? Anything my brother makes (he's a chef)

Scary movies or happy endings? Happy.

Summer or winter? Summer, but sunny winter days are awesome too

Hugs or kisses? Hugs

Favorite dessert? My Mom's Pumpkin Pie

Who is most likely to respond? Not sure..

What books are you reading? Just finished Barbara Delinksy's "The Stud" and started on another one of hers

What's on your mouse pad? Don't need one with this mouse

What did you watch last night on TV? Didn't watch any last night

Favorite sounds? Jo giggling

Rolling Stones or Beatles? Beatles

What is your special talent? Don't really have one....unless you count the stiletto heels I sold on eBay once(to a man)

Where were you born? In the hospital

Who sent this to you? Christine

Anyone else wanna play????
posted by Northern Mom @ 8:32 p.m.

About Me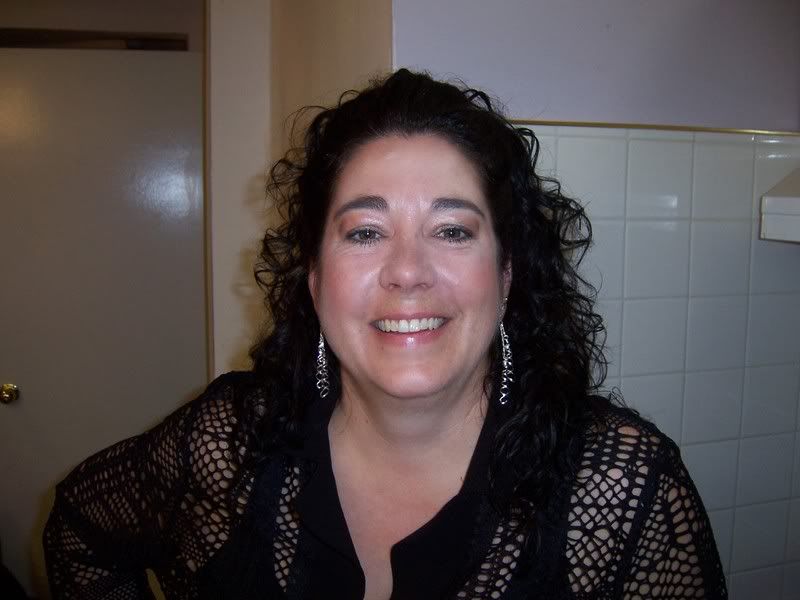 Name: Northern Mom
Home: Northern Ontario, Canada
About Me: There isn't too much to tell. I'm Mommy to Jo, wife to Hubby. I'm the oldest of 3 siblings and 4 step siblings, Auntie to a whole bunch of kids and Great Auntie to a few as well! I'm back to working 9-5 with no weekends or nights so keeping up with everything is a challenge!
See my complete profile
Previous Post
Archives
Links
Template by