Some Favourite Blogs
All The Blogs I Read
Knitting Links
Learn to Make it
Wednesday, March 22, 2006
My First Blog Post
I've had this blog registered for ages and have all kinds of ideas running through my head and just haven't taken the time to sit and actually put the thoughts in place.

Tonight my mom stopped in to see us and when she was leaving she asked me to listen to something she wanted to say. She stood in the driveway with tears in her eyes asking me to forgive her for not doing things she thinks she should have over 20 years ago when her and my dad separated. It came out of the blue. But then again, maybe it didn't. Read on....

My mom left my dad in 1984 and it took her until almost 10 years ago to remarry. She dated and even lived with a man or two, but she didn't find anyone that she wanted to marry until she met my step dad. I actually knew him long before she did. My ex-husband worked with him years ago. They dated for about a year, lived together and finally got married 8 years ago. He is the sweetest man and is wonderful to his entire family, extended included.

3 years ago this past December he underwent surgery for Rectal Cancer. He now sports a colostomy and underwent radiation and chemotherapy with good results. All was well until 2 years ago December (bad month) when he had a spot removed from one of his lungs. The Dr's didn't see the benefit of any other treatment; it was the same cancer that metastasized and the treatment wouldn't help. Just this past January he underwent surgery in Toronto and had a little more than half of his liver removed and it was discovered that there were 3 tumors. We are now facing one more surgery on April 12th to remove a tumor on the same lung that was operated on 15 months ago. He will probably lose the whole lower lobe. It is terminal, Stage IV Cancer. All of the surgeries and treatments will only prolong his life, not save it.

So this is why the question from my mom about forgivness came out of the blue, but not really. I think that she too wants to "clean house" and not leave things unsaid.

I am very worried about her. She has found a new Religion which isn't where my concerns lie. It's in the Faith Healers, The Reiki Therapist and just her well being. I know that in times like this that grasping at any straw that will give you hope helps. Does that make sense? I've voiced these concerns with friends of mine, my mom's sisters and my own sister. I think that if these things are helping her then it's ok. Tonight in the driveway with tears in her eyes, she finally admitted that my step dad is going to die. He is not going to beat this. She is back to smoking after quitting cold turkey, but I can't blame her. He is also smoking and for a while it really bothered mom, but I think her realization of the future or lack of has changed her perspective. I have the attitude that if it's going to make the last few days/months/years enjoyable, then leave him be. I've been preaching that to her for months and I think she finally understands. Part of what scares me is the back and forth that is going on in her mind. One day she is keeping the house and the next she is selling it. One day she is positive and the next is negative. I can only imagine that this is normal for the hand that she has been dealt.

It has been so hard watching her, watching him going through all of this. Some days are good and others aren't. I know in my mind that there are going to be many more rough ones ahead.

The next surgery is a big one. The surgeon will be using the same scar to go into the lung and the incision is much larger than one would think it would be. It just about wraps around half of the body. If I remember it goes from the ribs in the front and around the back. There will then be a follow up in May and the treatment decisions will be made then. I can only hope that this will be the worst of the suffering, but I some how think I'm wrong.

For my first post I had hoped for something a little more upbeat, but tomorrow is a brand new day!
posted by Northern Mom @ 9:36 p.m.

About Me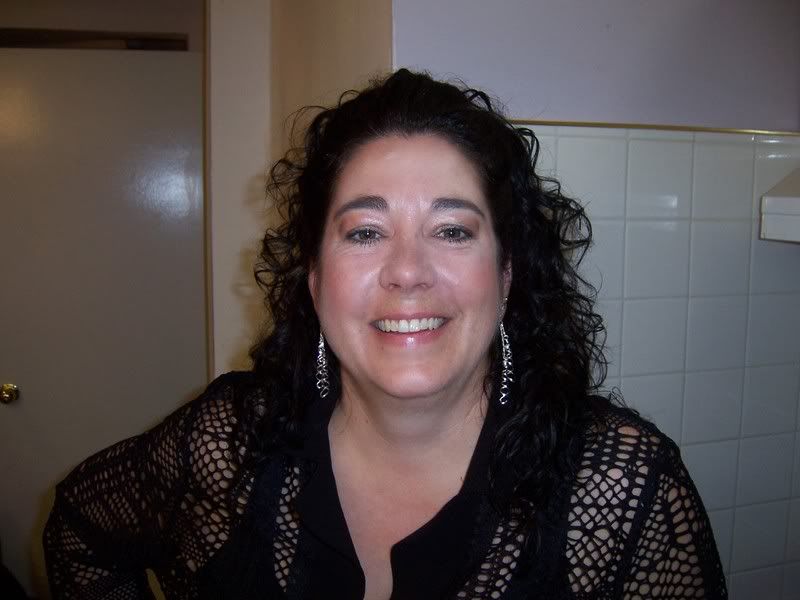 Name: Northern Mom
Home: Northern Ontario, Canada
About Me: There isn't too much to tell. I'm Mommy to Jo, wife to Hubby. I'm the oldest of 3 siblings and 4 step siblings, Auntie to a whole bunch of kids and Great Auntie to a few as well! I'm back to working 9-5 with no weekends or nights so keeping up with everything is a challenge!
See my complete profile
Previous Post
Archives
Links
Template by